Mobile phones aren't the sole provision of the young; increasingly the elderly are using phones to connect and engage with their family, friends and wider world.
When shopping for a phone for the elderly, there are a few key features which your choice of phone must have; regardless of whether you choose an Ino mobile elderly phone or a senior phone that is 3G enabled, these features are critically important.
One touch video calling is a great feature to have on a phone for the elderly; it's a straight-forward, quick way to maintain that personal touch with friends and relatives.
Access to photos of loved ones posted on social media is important too.
Taxi-booking with addresses entered beforehand, are great for getting out and about safely for the elderly.
It's also essential that your phone for the elderly, 3G or otherwise, can be used to order groceries and offers easy access to entertainment channels including the news.
An SOS button is also a must so as to call for help during an emergency.
Apart from the above-mentioned 5 features, it is a good idea to include Chinese, Malay and Tamil apart from English language in the phone, as Singapore is a multi-lingual country,
Given that vision problems increase as we age, a larger screen size and bigger buttons like that of a tablet can mitigate the problems faced with the smaller screen of a phone. All the phone features that are important for elders are also compatible with a tablet and can often be a better option than a phone for elders.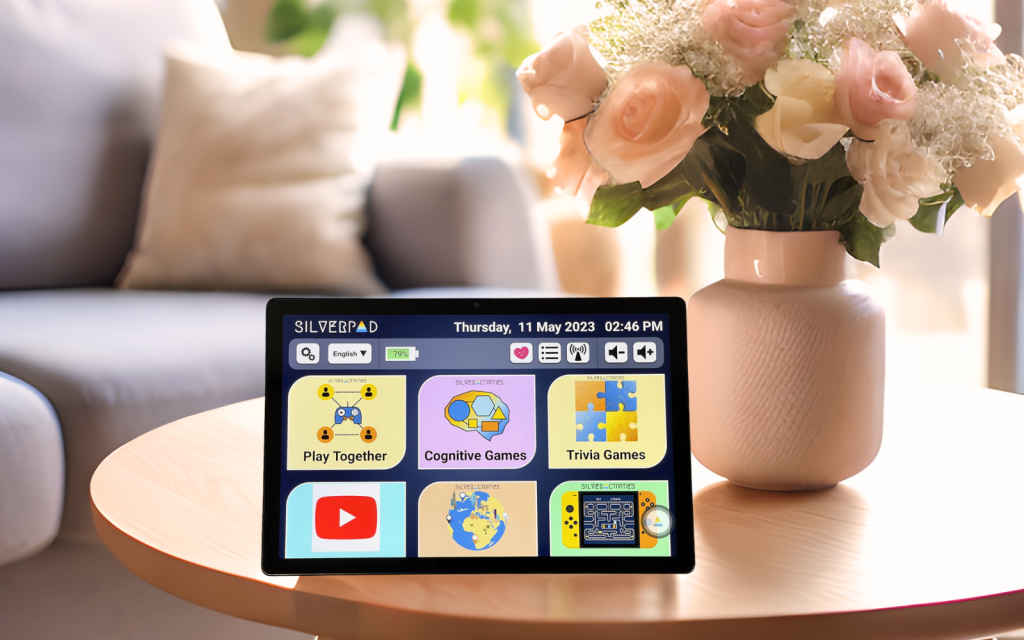 SilverPad is a senior-friendly tablet designed to empower older individuals in the digital age. With multilingual support, its user-friendly interface features big icons and text for easy navigation to serve as a gentle introduction for seniors who may be apprehensive about using technology. Used by numerous senior care organizations, SilverPad offers an array of cognitive games and activities that not only entertain but also stimulate the mind.