Care Provider
In recent years, the rise in the number of elderly has generated a demand for caregivers with relevant training in the eldercare sector. Many companies have experienced staff that can provide elders with health and home care at their residence. Elderly can hire such help and live independently in their own homes.
Homage is a care-providing company in Singapore with highly experienced and certified professional staff. It provides many different services ranging from home therapy, nursing care to many different types of medical care services. Homage app can let loved ones receive real-time updates and reports to keep track of the elderly. It also provides a lot of tips to elders on how to maintain a healthy lifestyle.
Jaga-me is another care providing company in Singapore. It provides excellent health care services to its clients and their service has won several awards. Elders can enjoy services like a home doctor, medical escort, nursing care, and other care giving services. The price calculator on their website helps to calculate the exact cost upfront to enable a caregiver to plan better.
Taxi Booking
Taxi booking is one of the most booming business sectors of the world. Companies like Uber and Lyft have drastically changed the entire landscape of taxi booking businesses. It has made people become more independent.
Grab is one of the few popular taxi booking services in Singapore. It provides a very cost efficient way of traveling. It is an essential app for older people who can't drive on their own. The rider only has to mark the pick up location and destination and the app will find the nearest driver. The elder can also choose from many different types of cars they offer.
Gojek is another prominent taxi booking service In Singapore. It works on almost similar principles and procedures as that of Grab. It is also a very useful app for older people. The rider can put in the pickup location and destination and the app would tell the cost of traveling even before getting into the car.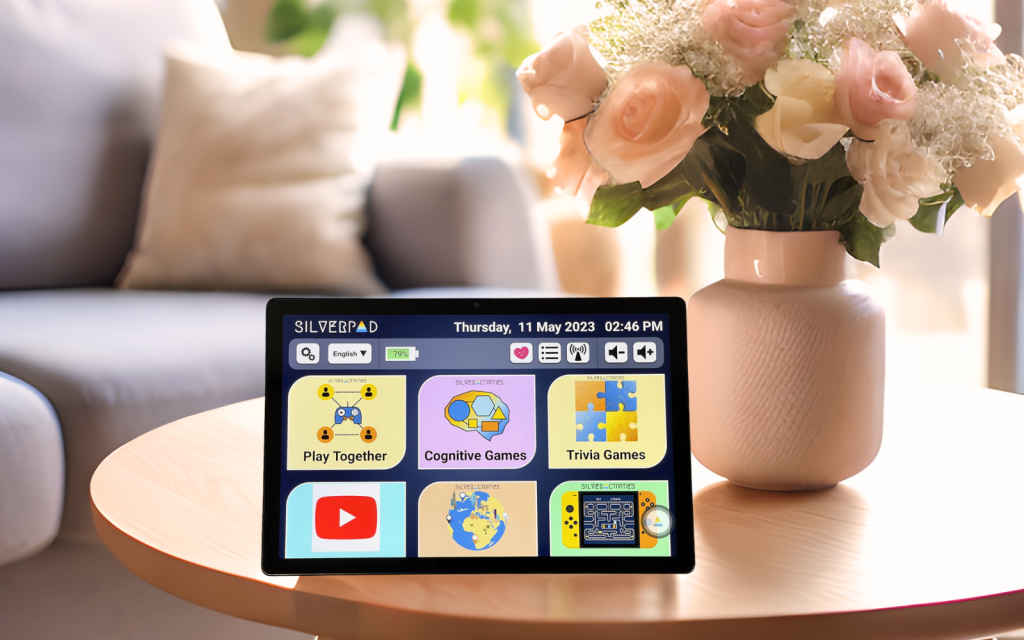 SilverPad is a senior-friendly tablet designed to empower older individuals in the digital age. With multilingual support, its user-friendly interface features big icons and text for easy navigation to serve as a gentle introduction for seniors who may be apprehensive about using technology. Used by numerous senior care organizations, SilverPad offers an array of cognitive games and activities that not only entertain but also stimulate the mind.