Radio
It is believed that first ever radio signals were sent and received in the year 1895. Television wasn't a popular form of media till the mid 1900s. Older people still like to listen to the radio as it takes them back to their young age when they used to hear shows and songs on the radio. With the invention of television, radios became somewhat obsolete however over the past couple of decades, FM radios have seen a rise in popularity. In the 1990s you could hear FM radio on radio devices however now you can even listen to FM radio online on different websites. These websites have more features and have a good bandwidth and coverage which makes listening to online radios a very smooth experience. If you don't want to visit the website you can also listen to all the radio shows on your mobile phones by downloading the respective radio apps.
MeRadio is an excellent radio channel. People can just lie down and put headphones on and listen to MeRadio. There are several different channels to choose from. People can also hear podcasts on different topics on this website as well. MeRadio has a very diverse set of channels. There is also an app available for mobile phones.
SPH radio is another great radio site and app. There are several different channels to choose from. You can also look at the jockeys and hosts on the personalities tab. The channels on SPH radio provide some excellent and amazing content for its listeners. It can help in providing a lot of entertainment to older people.
Games (Elder-Friendly)
It is a common misconception that games are only for kids. If games were only for kids Bingo would have never been associated with older people. Older people might not like to play the games that our young generation plays however there are several different games available on almost all platforms that let older people play games that match their personalities.
MindWorks by Temasek Polytechnic is a great app for the elderly. The games are designed for older people however young people can also play them as the games are for brain training. The games available on MindWorks have been developed by researchers from the center of applied gerontology and students of Temasek Polytechnic in Singapore. There is a wide range of options available for older people. Playing MindWorks games may not only help to improve the memory and mental strength of old people, it can also help them entertain themselves.
This app has several different games in it. The games are designed for all age levels. As the app is excellent for improving mental strength it is considered an ideal app for older people. The games are mostly memory games. The concept of levelling up makes the game more interesting and fun for the players. Levelling up in the games can help motivate older people and it can help them to develop a new sense of determination in their personal life.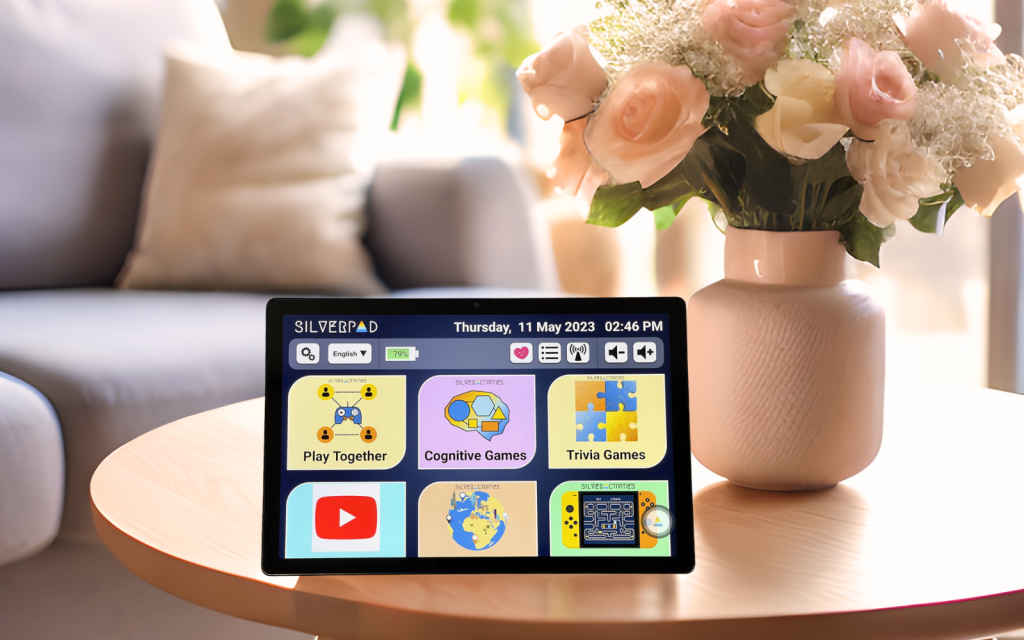 SilverPad is a senior-friendly tablet designed to empower older individuals in the digital age. With multilingual support, its user-friendly interface features big icons and text for easy navigation to serve as a gentle introduction for seniors who may be apprehensive about using technology. Used by numerous senior care organizations, SilverPad offers an array of cognitive games and activities that not only entertain but also stimulate the mind.