The advent of technology has made life easy for each and every one of us. Young people are more inclined towards using technology as compared to older people however this does not mean that technology cannot be friendly for the elderly. There are many different apps and features that old people can use in order to make their lives easier and more comfortable.
SOS Feature
SOS is the universal distress signal. It is a signal that symbolizes the need for help and support. SOS does not stand for anything however due to the nature of the signal it is sometimes associated with phrases like Save Our Souls. The signal was introduced in 1905 and it was used in World War 2 as well. As clear from the name this feature helps old people who need help. It is mostly related to health related problems. There are two very prominent apps with SOS features.
It is a very unique app by DivotiUSA. This app can help to alert medical experts in case you are feeling any emergency or health related problem. It is a very user friendly app and can be easily taught to an older person. It is an ideal app for old people as they can alert an ambulance if they are alone at home and not feeling well. The app can help you to send information like your location, personalized text messages, personalized email and many more and that too with a simplified interface.
Check in SOS lets you send an alert of your location by just pressing a single button. Old people are physically weak and they might not be able to speak up when they are having a medical issue. Check in SOS lets you send a location alert to your loved ones so they know that you are having some trouble and surely someone will come and save you.
Reminders
Reminders are a very important tool. They are like the modern version of those sticky notes we used to put on refrigerators. We live in a fast moving world and it is quite common to forget things. Features like reminders help us to keep track of things that we need to do. It is an essential feature to have for older people as they can set reminders for their medicines and it can drastically help them develop a good routine.
Pill Reminder and Medication Tracker by Medisafe Is one of the best reminder apps in the market right now. The app is available in more than 200 countries all over the world. The app is available in 25 languages which makes it a perfect app for older people in several different countries. The app has a lot of amazing features which can help older people to stay healthy. It offers drug interaction warnings, a detailed overview and almost 20+ health measurements.
BZ reminder by atlas Profit is one of the best reminder apps out there. Like Pill Reminder and Medication Tracker by Medisafe, this is also a free app. It is a very user-friendly app and gives you great flexibility to set a schedule that suits your needs. It can also be used to add 'to-do' lists and notes.
Both SOS and reminders are alert based features, which can be very helpful and in some case essential for older people to have in their devices.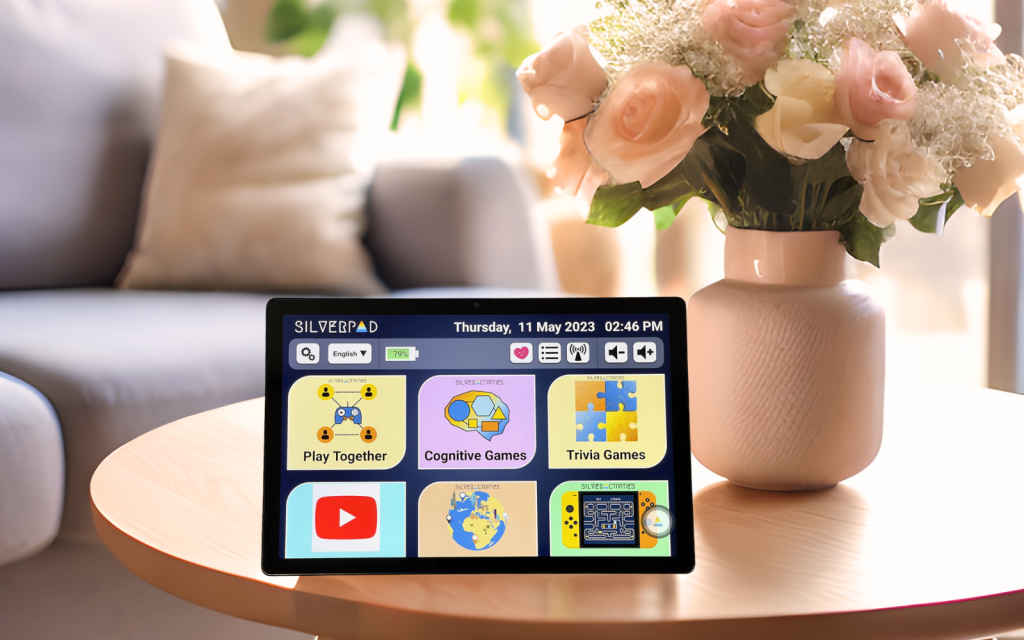 SilverPad is a senior-friendly tablet designed to empower older individuals in the digital age. With multilingual support, its user-friendly interface features big icons and text for easy navigation to serve as a gentle introduction for seniors who may be apprehensive about using technology. Used by numerous senior care organizations, SilverPad offers an array of cognitive games and activities that not only entertain but also stimulate the mind.