<![CDATA[
Quite a number of seniors may have limited mobility due to their physical health, but it is crucial to engage in activities to be mentally active. Online activities allow tablet and mobile devices to be the tool for engagement in any place and at anytime, for example when waiting at a doctor's clinic. It requires no setup or preparation, making it seamless for seniors to keep an active mind. Playing of some specific games like Sudoku are effective for intellectual stimulation and can be played online.
This website has variety of games, including solitaire, arcade, card, strategy, word, sports, and brain games. The website also offers daily news from the subjects of health and money to politics and entertainment. AARP also covers various topics in health, restaurants, insurance, travel, and entertainment.
This is one of the best websites for seniors in Singapore. It is used by many senior care centers in Singapore, as it helps seniors stay engaged and age actively using cognitive stimulation activities. Free activities such as interactive games, bingo and digital activities are local and relevant to seniors in Singapore.
This website offers activities that help to sharpen memory, increase focus and attention. It majorly focuses on brain training.
Mind Games offers free games to seniors that are quite fun and help with training and boosting memory.
This website has different variants of Mahjong games, including Mahjong 3D game puzzle. In this game the player needs to select matching pairs of unblocked Mahjong tiles as quickly as possible to obtain a high score.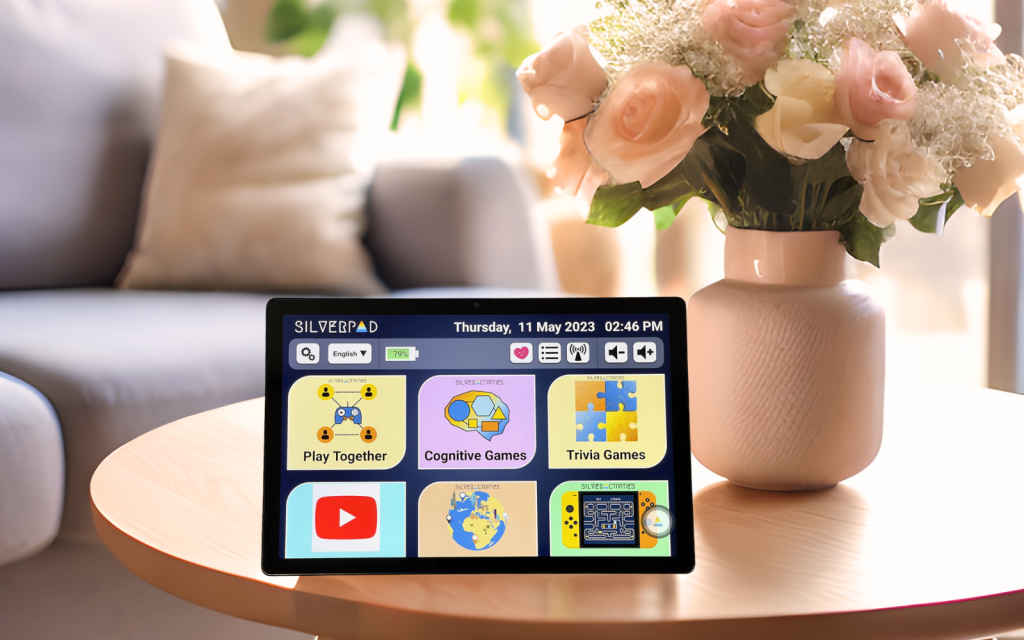 SilverPad is a senior-friendly tablet designed to empower older individuals in the digital age. With multilingual support, its user-friendly interface features big icons and text for easy navigation to serve as a gentle introduction for seniors who may be apprehensive about using technology. Used by numerous senior care organizations, SilverPad offers an array of cognitive games and activities that not only entertain but also stimulate the mind.