If the search for the right products that cater for your frail elders or elders with dementia is what brought you to this page, then your search ends here. Caregivers in Singapore often struggle to find innovative products for elderly that cater for the ever dynamically changing health needs of their parents or grandparents. This can be frustrating as well as daunting.
In order to save you the troubles that come with endless searches, we've compiled a list of 5 websites in Singapore that sell products for elderly. Here they are:
If you're looking for variety in products for elderly, The Golden Concepts is the right website to visit. This website, with its wide range of quality elderly equipment, which include Wheelchairs, Bed Rails, Walking Sticks and Bathroom Accessories, helps you to cater for your frail elders in special ways.
2. Rainbow Care
Rainbow Care will always come handy for you if you're in need of home care and rehabilitation products that cater for your seniors. The company delivers exceptional elderly products and services that make life so easy for your loved parents or grandparents.
3. Lifeline
Lifeline offers a wide range of emergency and rehabilitative products, including wheelchairs that will make your ailing adults "Live a Fuller Life!"
4. Senior Care
The company helps you to find essential products for elderly. They sell liquid food and products specially catered for elders with difficulty swallowing.
Assisted Living specializes in providing healthcare products and hospital equipments that can help you meet the needs of your elderly.
We hope this list will make your search a lot easier when next you're searching for elderly products.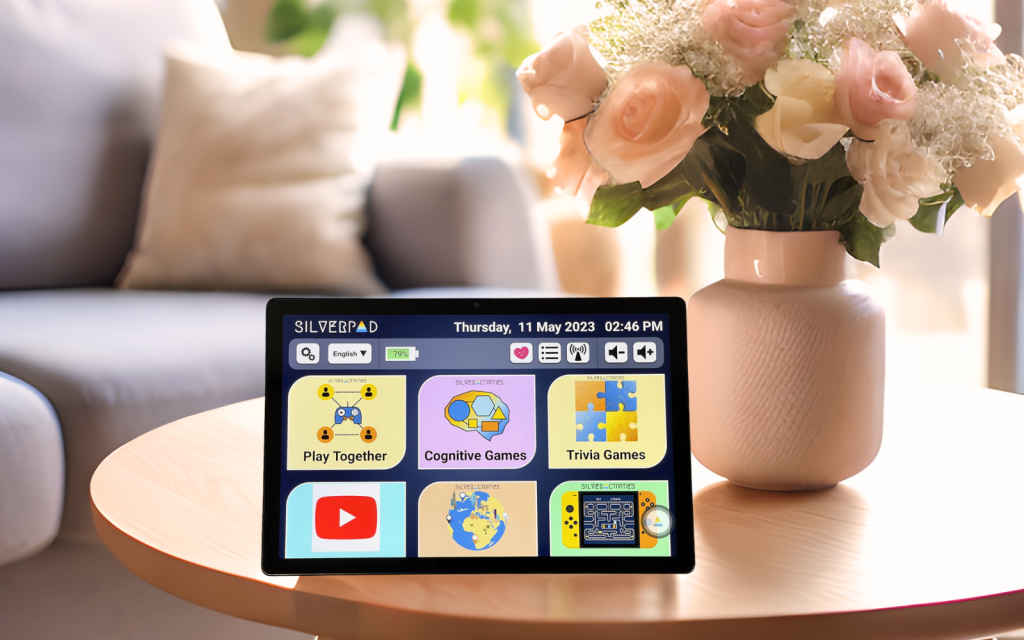 SilverPad is a senior-friendly tablet designed to empower older individuals in the digital age. With multilingual support, its user-friendly interface features big icons and text for easy navigation to serve as a gentle introduction for seniors who may be apprehensive about using technology. Used by numerous senior care organizations, SilverPad offers an array of cognitive games and activities that not only entertain but also stimulate the mind.