There are lots and lots of fun activities for everyone in Singapore this New Year. Do you have seniors at home and are wondering just where you can have fun with your elderly loved ones? Here are some activities you don't want to miss out on.
This marks the opening of the Chinatown Chinese New Year Celebrations 2020 and promises entertaining performances and exciting displays of fireworks ushering in the Year of the Rat.
Date: 4 January 2020
Time: 6.00pm – 10.00pm
Venue: New Bridge Road and Eu Tong Sen Street
Come and be thrilled by the festive songs, games and exciting performances with a stirring countdown celebration.
Date: 24 January 2020
Time: 9.30pm – 12.30am
Venue: New Bridge Road and Eu Tong Sen Street
Your loved ones will be grateful you brought them to this place of exciting drumbeats and energetic lions. Come experience the unique Chinese Festival of Arts with awe-inspiring performances on high poles.
Date: 31 January 2020
Time: 6.45pm
Venue: Esplanade Outdoor Theatre
Celebrate the New Year at River Hongbao featuring choreographed fireworks and interactive exhibits. Lanterns are one of the unique attractions of River Hongbao with more than 20 lanterns on display this year. You and your senior loved ones are sure to have an amazing time being part of the games, activities and performances.
Date: 23 January – 1 February 2020
Time: 2.00pm – 11.00pm
Venue: The Float @ Marina Bay
You can also enjoy the yummy traditional local foods with your senior loved ones on the 29th and 30th of January 2020.
Chingay Parade is the annual largest street performance in Asia and is coming to Chinatown this year. You and your loved ones will enjoy these wonderful celebrations and performances by both local and overseas performers.
Date: 2 February 2020
Time: 6.00pm – 10.00pm
Venue: Kreta Ayer-Kim Seng CCC
Enjoy the Nature Guided Walk during the Istana Chinese New Year Open House. This is a collaboration between the President's Office and the National Parks Board (NParks) showcasing the Istana's flora, fauna, and biodiversity. It is conducted hourly and happens between 10 am & 4 pm.
Chinese New Year Traveling Exhibition
To understand the legends, origins, and customs of one of the most celebrated festivals visit Our Tampines Hub, Suntec City and Chinatown.
In addition to the above, there is the Nightly Stage Shows from 4 – 24 January at Kreta Ayer Square. Also, there's the Street Light-Up taking place from 4 January – 22 February 2020 daily at Chinatown to light up your New Year. You do not want to miss out on any of these.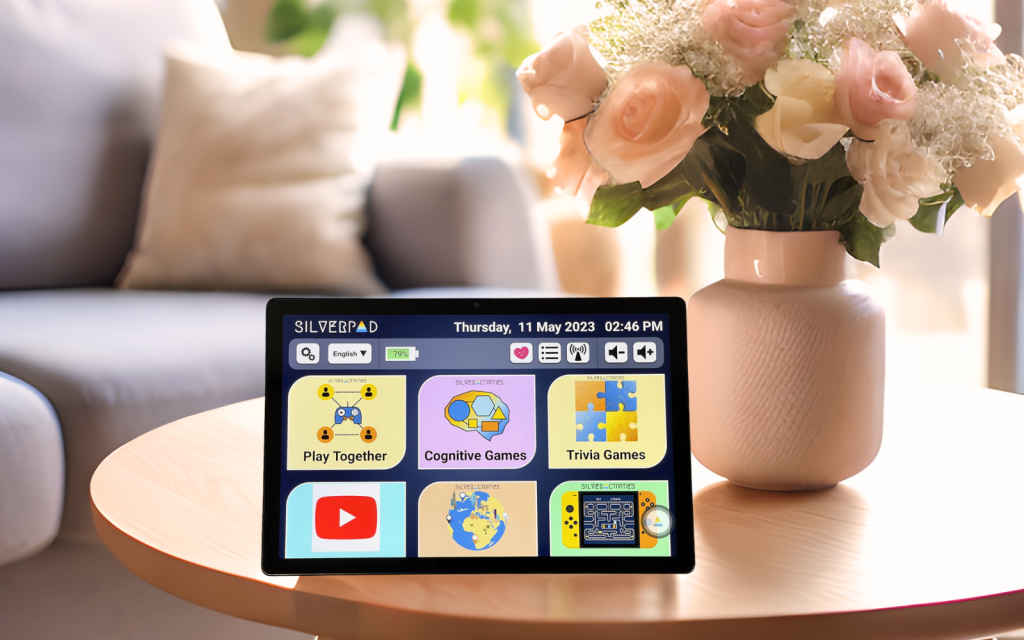 SilverPad is a senior-friendly tablet designed to empower older individuals in the digital age. With multilingual support, its user-friendly interface features big icons and text for easy navigation to serve as a gentle introduction for seniors who may be apprehensive about using technology. Used by numerous senior care organizations, SilverPad offers an array of cognitive games and activities that not only entertain but also stimulate the mind.